Hors d'oeuvre's operate as ancillary events to occupy.
We aim to establish a diverse multidisciplinary conversation around doing better within the built environment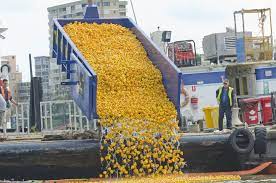 DATES


---
AUGUST
---
19 AUGUST























---
26 - 30 SEPTEMBER
---
HORS D'OEUVRE 1
---
HORS D'OEUVRE 2























---
HORS D'OEUVRE 3
---
OCCUPY X FORA WINDOW
73 Vulture Street, West End 4101
Artwork:
Undulations
, 2022, vinyl installation work, Tamika Grant-Iramu
Undulations will reside in the Vulture Street Fora window until late September.
---
STREET STITCHING
Conflict and Competition - Urban Lift and Structure of West End
Milani Gallery Carpark - 270 Montague Road, West End
6pm – Public Event
Panel Discussion and Art work by Keemon Williams Serving as a prompt for discussion at the cultural and urban significance of Boundary St, West End within the greater City
Emerging more clearly in the architecture profession as part of an intensifying desire, most commonly among younger generations and critical practitioners, is a question of how to respond to intertwined social and spatial coexistence, to do no harm?
Is no harm even the question?
Panel: Brit Andresen + Lily Parsons + Paul Hotston
Moderator: + Olivia Daw
Instagram
---
OCCUPY THE EXHIBITION
Vacant Assembly - 266 Montague Road, West End
A collection of five artists from different backgrounds, different places, practising with different mediums all responding to the same theme of
Occupy
Featuring Artists:
George Goodnow
Claire Grant & Kuweni Dias Mendis
James Hornsby
Lillian Whitaker
Opening Night:
Guest Speaker
25 August 6pm
Exhibition Continues:
26 August 12 - 4pm
27 August 10am - 1pm
Artist Panel Discussion:
27 August 2 - 3pm
Refer to
Vacant Assembly
for more Information